Vodnjan-Dignano
Kažun, a one space, dry stone structure, usually circular-shaped, is one of the peculiarities of Istria. They are mostly located in the southern part of the Istrian peninsula, where there are over 3000 of them only in the surroundings of Vodnjan, but they can also be found in the northern and eastern part of Istria.
These structures traditionally served as shelters for shepherds and farmers in remote fields, and were also used to store tools. Today, kažun is part of the identity of Vodnjan, the pride of the locals and an endless source of inspiration. People today have realised that by preserving and restoring kažuni, they do not only preserve traditions, but themselves as well. Therefore, the Kažun Park has been erected in the vicinity of Vodnjan, with the primary task to present the technique of building a kažun.
The park brings the construction of one kažun in four phases as well as other forms of kažun that can be found in the area. The construction of kažun includes 4 basic steps; the first one involves the construction of the foundation, the second involves dry stone walling to the roof, the third phase includes the construction of the roof - gromača, while the fourth represents the end of the building process itself, that is, the final structure. The Kažun Park is not just a museum with the exhibits to look at, but is conceived as a practice ground where everyone interested will be able to try and build drywalls and thus contribute to this unique monument. Therefore, you're invited to visit the park and join the workshops of building kažuni entitled "My kažun - La mia casita", held every May.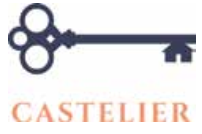 ---
Vodnjan-Dignano / Trgovačka 2